Walking To Support Those With Chiari Malformation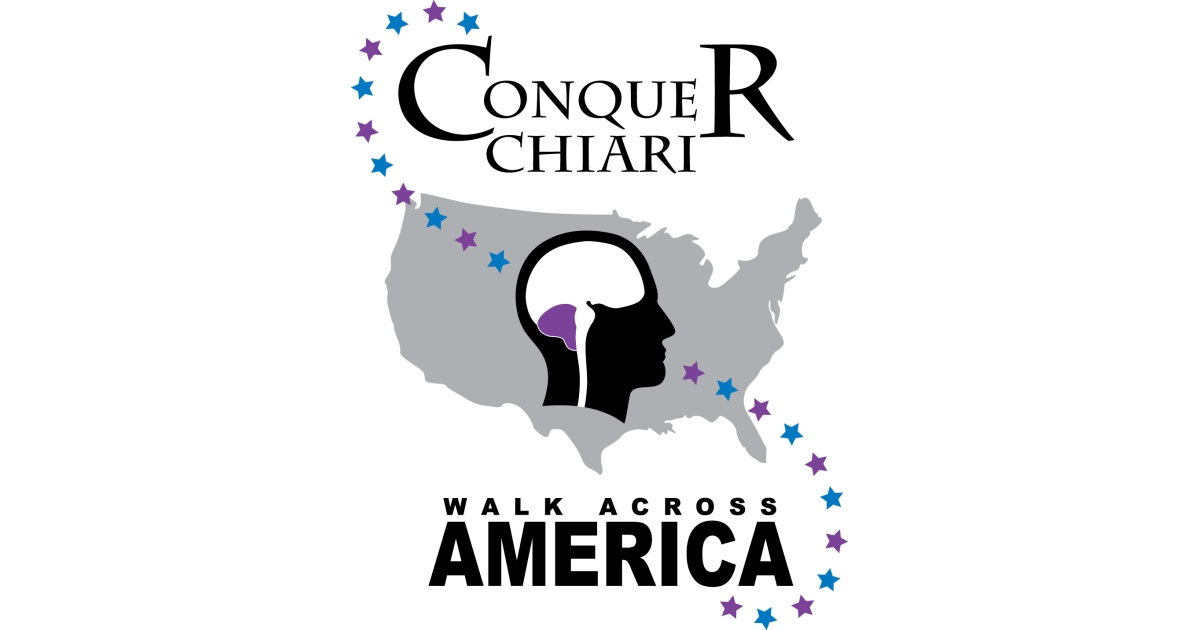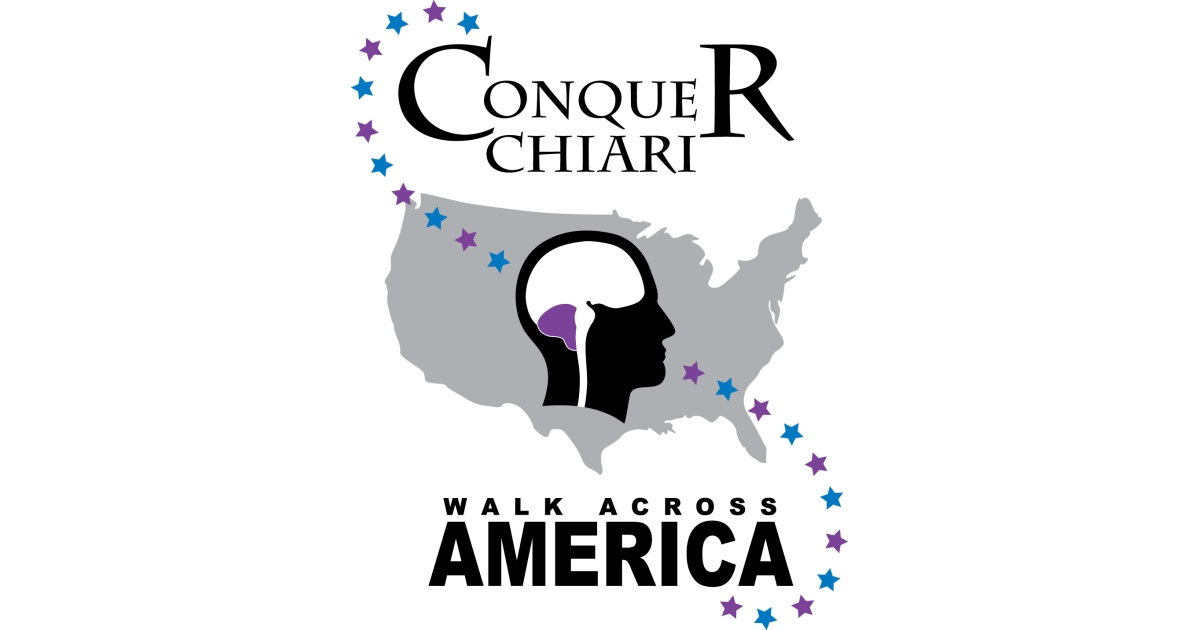 September marks another effort to raise awareness about Chiari malformation. Chiari malformation is a disease of the brain where brain tissue is pushed down into the spinal canal. It occurs when the base of the skull is abnormally small or misshapen, causing pressure on the brain which forces it downward. Chiari malformation may cause blockage in the flow of the cerebrospinal fluid, which may cause the normal fluid spaces in the brain to enlarge, also known as hydrocephalus.
It was estimated that the condition occurs in about one in every 1,000 births. However, the increased use of diagnostic imaging has shown that Chiari malformation may be much more common. Complicating this estimation is the fact that some children who are born with the condition may not show symptoms until adolescence or adulthood, if ever. It can also be hereditary, and often those with Chiari will recall a family member with the same symptoms. Family members such as siblings Ezra and Katelyn, and mother Tammy and daughter Sheena.
Watch Ezra and Katelyn's journey with Chiari below:
Chiari Malformation Corrected for Mother Tina and Daughter Sheena:
Adults and children alike can go through life and from doctor to doctor, with severe symptoms and are not diagnosed until an aware physician recognizes the symptoms. Patients Tina, Lu Anna and Tyler each had a physician acknowledge their symptoms and refer them to the leading expert in Chiari decompression, Neurosurgeon Dr. Holly Gilmer.
To learn more about Chiari malformation, the symptoms, and treatments, click here.
For most patients, the diagnosis is elusive for many years until the patient meets a doctor who is aware of Chiari, and understands the symptoms presented can become more manageable with surgery. One of the goals of Conquer Chiari Walk Across America is to raise awareness and funds to support further research. At this event, patients, their families and friends, along with doctors join in to walk to raise funds every third and fourth Saturday in September.
Click the graphic below to download the flyer: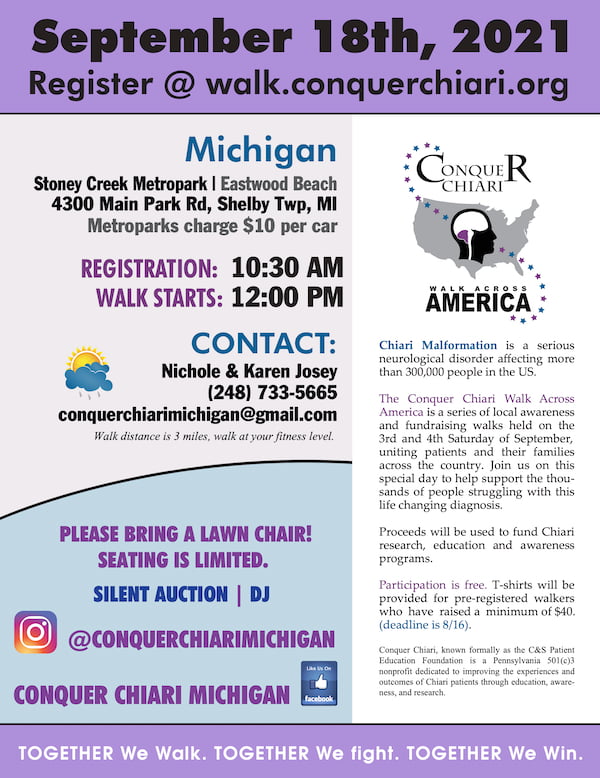 If you or a loved one is experiencing symptoms of Chiari malformation, call 248-784-3667 or visit MHSI.us to schedule an appointment with Dr. Gilmer.