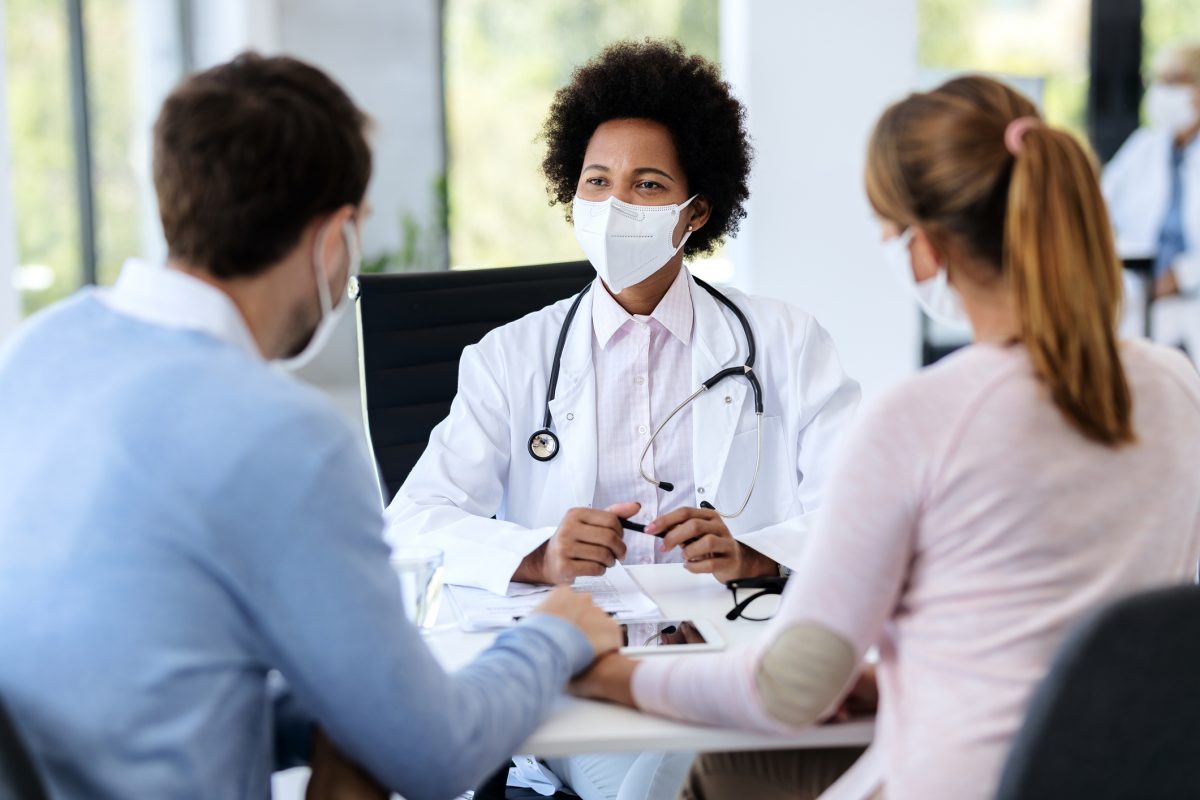 The Importance of Getting a Second Opinion and Gaining Peace of Mind
If your body is telling you one thing, and your physician another, it may be time to seek a second opinion regarding surgery or treatment. When uncertain of an original diagnosis, or continuing to experience pain or discomfort – a second opinion can allow you to take control of your health and put your mind at rest.
Why Should You Get a Second Opinion?
The Mayo Clinic conducted a study of 286 patients that found as many as 88% of the people seeking a second opinion will leave a physician's office with a new or redefined diagnosis. Of those patients, 21% will leave with a "distinctly different" diagnosis. Whereas only 12% will learn that the original diagnosis was correct. These results showed that one out of every five patients was incorrectly diagnosed.* 
Percentages such as these prove the importance of looking for a second opinion when necessary, and that patients should follow to their instincts.
When You Should Get a Second Opinion?
If you are not getting the answers that help you make an informed decision regarding a surgical procedure, or treatment option, you should ask more questions of your doctor. Ask yourself if pursuing the diagnosis will have lifelong consequences to your lifestyle and wellbeing. Would it be invasive or a risk to your quality of life? Focus on chronic and serious conditions when questioning treatment outcomes, and when inquiring about exploring other treatment options.
A physician should accept and respect your wishes for seeking a second opinion. They can also assist by offering referrals, and providing all of your medical records and test results. This will help your physician to communicate with the second physician, if needed.
Watch Valerie's full story below:
Angela's Second Opinion Story
"I was hit by a drunk driver, and immediately had this pain down my arm and wrist," Angela said.
She'd gone to her primary care physician who diagnosed her injury as a pulled muscle from the seat belt. After seeing a chiropractor, and a neurologist, her pain still continued to worsen. Frustrated, Angela knew she required a second opinion.
"I was devastated and couldn't do this anymore," she explained, "My husband said to phone our insurance company and have them recommend another doctor for me, or we were going to find one."
Angela's insurance adjuster gave her the phone number for Michigan Head and Spine Institute.
"From the very first appointment I had a new diagnosis, a plan of action and was set up with a physician for pain management," Angela said, finally relieved, "This doctor literally saved my life. Between his pain management and conservative treatment, Michigan Head and Spine Institute went above and beyond."
Watch Angela's full story below:
How a Patient Can Get a Second Opinion

 
Patients have rights – you have the right to a second opinion. MHSI's multidisciplinary team can offer further knowledge and peace of mind for a brain, neck or spine diagnosis

or surgery

. If you, or a loved one, need more information about getting a second opinion contact Michigan Head and Spine Institute at 248-784-3667 or visit MHSI.us to schedule an appointment.
Immediate Telehealth Appointments Available.
*Mayo Clinic, 2017. Journal of Evaluation in Clinical Practice