How to prepare for your Telehealth appointment with MHSI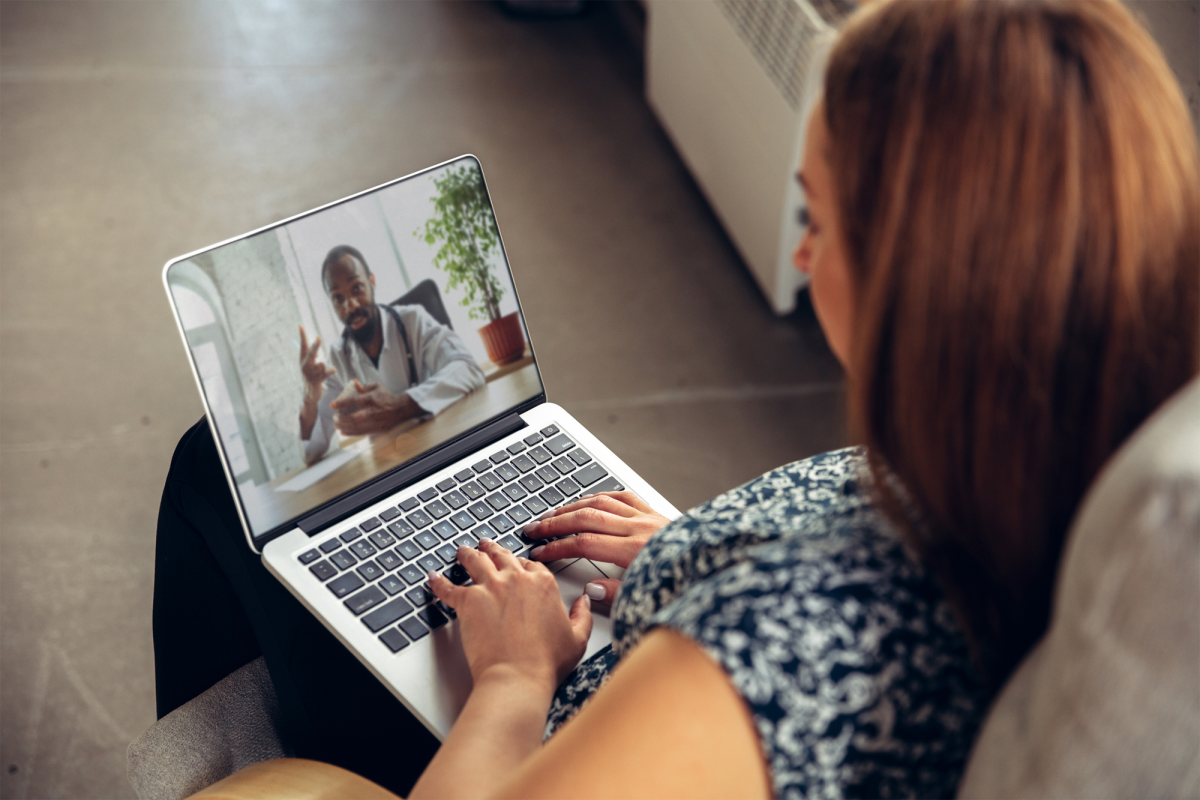 Michigan Head & Spine offers Telehealth appointments through Zoom Cloud Meetings. The following tips will help you prepare for a Telehealth visit.
Schedule an appointment
Your appointment can be scheduled through the office where you see your MHSI provider. On the day of your appointment you will receive a Zoom link and passcode. If you need to reschedule your appointment, please contact us within 24 hours of the appointment via the patient portal or by calling 248-784-3667.
Find the right location
Find a quiet place to communicate with your physician. Make sure this is a location where you won't be disturbed by others coming into the room or background noises like the television, radio, pets, or noisy appliances. Be sure to have plenty of space around you – you may be asked to move around during your appointment so your physician can see your movements. DO NOT hold your Telehealth visit while you are driving or sitting in a vehicle – MHSI will reschedule your appointment as a result. Make sure there is plenty of light in the space where you hold the meeting so your provider can see you clearly.
Prepare your personal details
Come prepared to discuss your medical history or any pre-existing conditions you have. Be sure to mention any symptoms you may be experiencing since your last appointment. Check your prescriptions so you can discuss refills if they are needed. And, be sure to write down any questions or concerns you may have so you don't forget to ask during the appointment. 
Set up technology
Telehealth appointments require an internet-connected device and use of a video source from a smartphone, computer with camera, or tablet. Make sure that your equipment is fully charged or plugged in and reliably connected to the internet before your appointment. Headphones or earbuds provide the best sound quality and can help reduce feedback or background noise.
Our virtual appointments are available through the Zoom Cloud Meeting application. Be sure that you have downloaded the most current program from the App store for your phone, tablet or computer. The application is free to download.
Test your software in advance of your scheduled appointment by visiting the Zoom website at https//zoom.us/test. 
Get connected
Be sure to be connected to the internet and locate the meeting link. Follow these steps to connect:
Click the Zoom link in the email or text to launch the Zoom application. 

Enter the Meeting ID and Passcode from the email appointment to join the meeting. 

You will see a preview window and a button that states "Join with Video," click the button to begin. 

You may be asked by Zoom to allow permissions or enable video and audio.

Join the audio by selecting "Call via device audio" or "Call via internet"

Please be patient with your provider if they do not arrive precisely at the appointment time.
For more assistance a short video on How to Join a Zoom Meeting can be viewed here.
We will try to assist you in getting connected the best we can – but we cannot provide IT support. Please have assistance available with you at your appointment time if you have difficulties connecting. If you are unable to get connected, your appointment may be rescheduled.