Sacroiliac Joint Pain: An Often Overlooked Cause of Lower Back Pain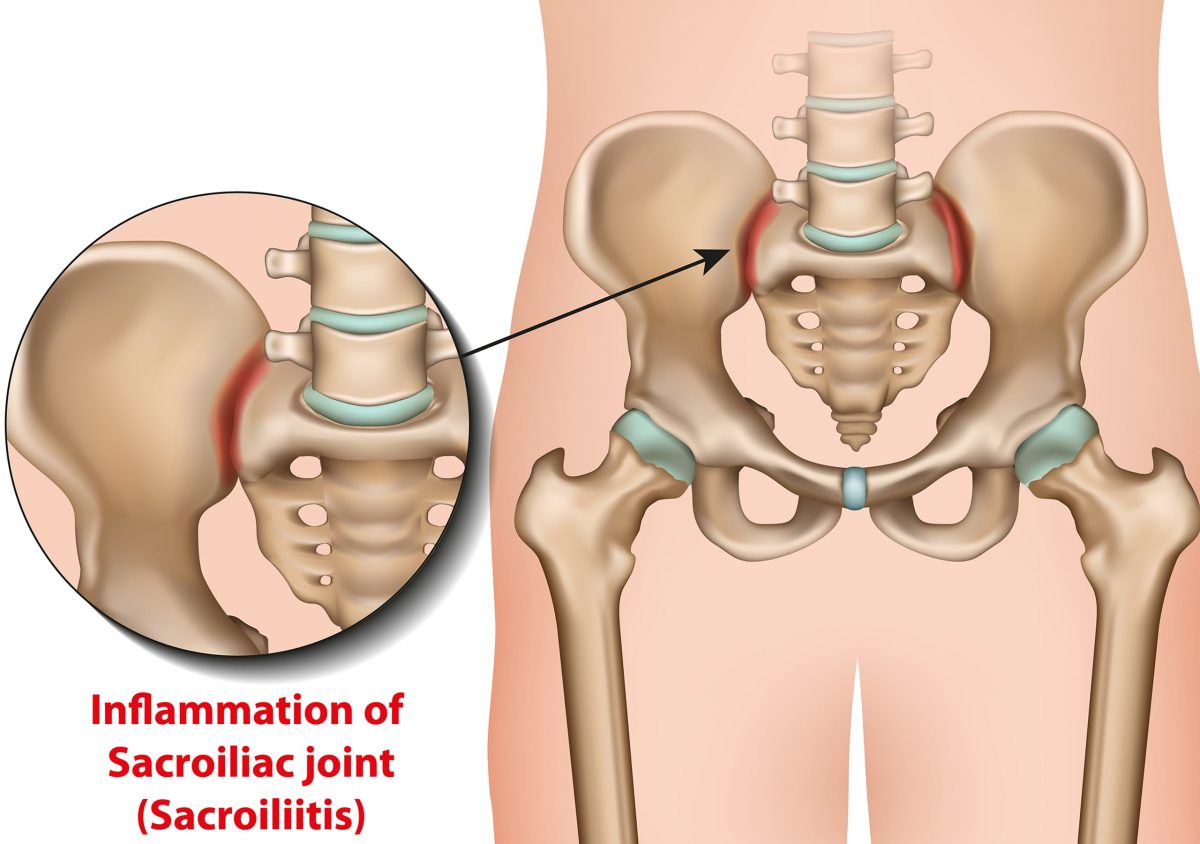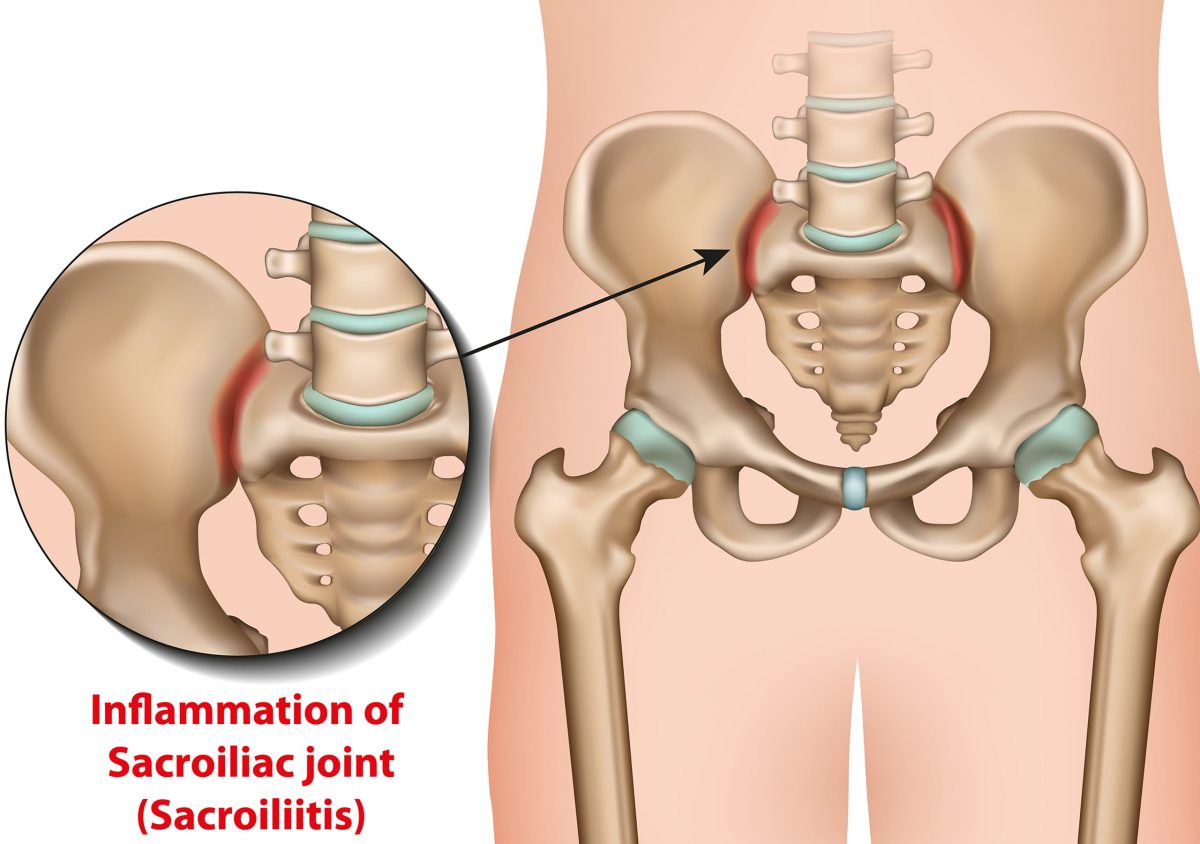 Lower back pain is the most common type of pain as reported by half of all working Americans. It can develop gradually over time from stationary occupations (desk jobs, long distance driving, standing for extended periods) and pregnancy. It can also occur suddenly after suffering a traumatic event (a bad fall, auto accident, sports injury). Michigan Head & Spine Institute specializes in determining proper diagnoses and the neurosurgical treatments required to help patients with chronic back pain symptoms.
Sacroiliac Joint Pain
One frequently overlooked diagnosis for lower back pain is the sacroiliac joint. At the bottom of the spine, as part of the sacrum, the sacroiliac joint connects the sacrum to the hip bones (iliac) that make up the structure of the pelvis. Both sacroiliac joints help to provide stability while supporting the body. When this area becomes inflamed (known as sacroiliitis) the irritation can cause pain and discomfort. It is often misdiagnosed because many doctors are either not aware of the condition, or are not examining for it when back pain is described. Only after stabilizing this joint, called sacroiliac joint fusion (SI Joint Fusion), can relief from pain be achieved.
What is Sacroiliac Joint Fusion?
SI Joint Fusion is a minimally invasive outpatient surgical procedure. The neurosurgeon creates a small incision off to the side of the back, and using intraoperative navigation inserts two small bolts across the sacroiliac joint to help stabilize this joint. The surgery is performed in about 30 minutes and patients are able to go home a few hours later, usually with their pain greatly reduced.
Dave's Lifetime of Lower Back Pain
Dave, a patient at MHSI, had experienced lower back pain since his childhood. Misdiagnosed by his doctors for decades, he continued to suffer into adulthood.
"My back problems started at 12 years old while playing football. Doctors then said there's not a lot you can do except take aspirin and painkillers," he remembered, "I dealt with that through high school while playing sports, and was kind of limited with what I could do."
Years later, after an accident falling down some steps, Dave's back condition became even more severe. Doctors prescribed physical therapy treatment and steroid shots, still he had no change in his excruciating symptoms.
"A friend of mine referred me to Michigan Head and Spine Institute, and specifically Dr. Fahim," Dave, a MHSI patient.
Daniel Fahim, M.D., neurosurgeon, is a leading expert in the education and treatment of SI joint fusion:
"I remember Dave telling me he was having pain off to his left side," Dr. Fahim said, "I examined him and looked over his imaging studies, and we finally uncovered something that had been missed for a long time. He had a problem with his sacroiliac joint, something that most doctors don't think about, or know about."
Dr. Fahim explained that many doctors will immediately look to the spine for sciatica, or disc herniations, causing compression on nerves. If they cannot determine the cause of the condition they may give up, or even worse, perform surgery on the back believing that's the source of the symptoms.
"I've taken great pride in being able to identify that problem in many patients who have been sent to me from all over the state," he said, "Finally, we're able to uncover that it's the sacroiliac joint, and that's something we can fix if we can confirm that's the cause of the pain."
Before an SI joint dysfunction diagnosis could be determined, Dave was first given a steroid injection. When the injection only provided temporary relief from his pain, Dr. Fahim was able to conclude that SI joint fusion could be the solution Dave's spent his life looking for.
"After my surgery, and I was feeling better, I was able to open my new business, Red Kettle Coffee Roasters in Port Huron, Michigan," he said proudly, "I was able to be on my feet long enough to do this. That was my concern, to be mobile and not get fatigued. I'm doing a lot of the physical labor I couldn't do before."
Watch Dave's story below:
Thanks to Dr. Fahim, and MHSI, Dave can now spend hours standing, lifting and moving freely while running his new coffee shop.
In addition to Dr. Fahim and Dr. Mehra, many of the MHSI neurosurgeons perform SI Joint Fusion. If you or a loved one is seeking treatment for any conditions related to the spine and back, schedule an appointment online or contact MHSI at 248-784-3667.
To learn more about spine conditions, click here to see other patient videos and how MHSI's expertise can make a difference.