Center for Regenerative Medicine Opens at MHSI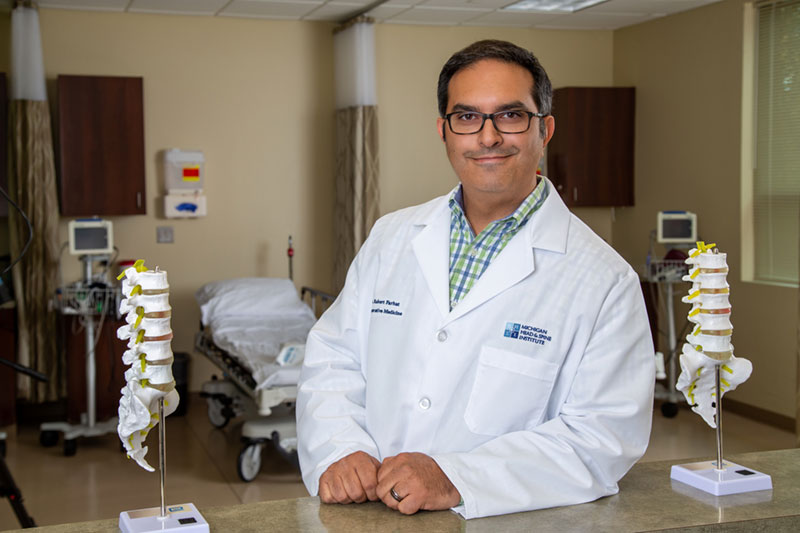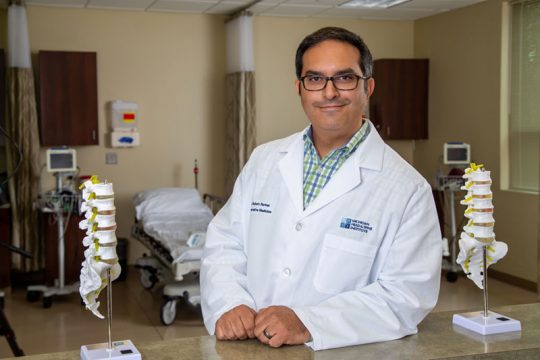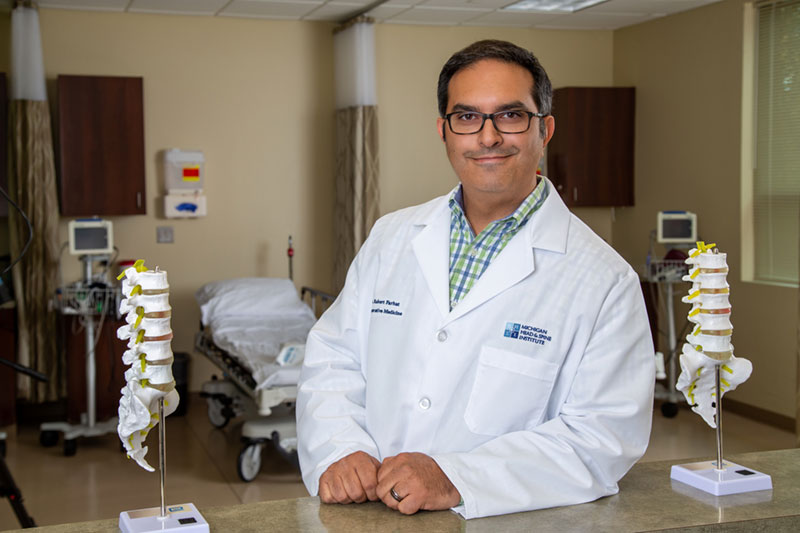 Michigan Head & Spine Institute (MHSI) is pleased to announce it has added another non-surgical option to improve patient's ability to function, it's called Regenerative Medicine.
Dr. Robert Farhat, one of our physiatrists, has been named director of new Center for Regenerative Medicine at MHSI.
Regenerative Medicine or as you may have also heard it called, Orthobiologics, provides patients another option to relieve discomfort instead of using corticosteroids or opioids. The process uses one's own bone marrow or blood, which is called autologous, because we believe it to be the safest method. The bone marrow or blood is then spun down and becomes a concentrate.
Bone marrow aspirate concentrate (BMAC) or platelet rich plasma (PRP) helps the body heal itself at the cellular level to restore mobility and function from unresolved musculoskeletal symptoms including neck, back, shoulder, hip and knee pain.  Adding concentrations of either BMAC or PRP is like bringing in the army of healing properties to give the body the boost it needs to heal and repair itself quicker than it can without the help of Regenerative Medicine.  Dr. Farhat describes the process and how to get started [click here].
For some are patients it can be a bridge to relief while waiting for surgery. Or bring relief from injuries or arthritic conditions. Patients suffering with any type of joint, tendon, or ligament pain may be considered candidates if they:
Have experienced short term and/or had no results with physical therapy or corticosteroid injections.
If surgery is in the future, but the injury has not yet required surgery.
Patients with neck, back, spine pain, such as degenerative disc disease.
Patients with knee injuries, like a torn meniscus.
Patients with shoulder injuries.
Patients with arthritic conditions.
To learn more about Regenerative Medicine, Dr. Farhat describes the process and how to get started [click here].
If you would like to be considered for BMAC or PRP, call our Nurse Coordinator for Regenerative Medicine to establish your initial appointment, where additional questions can be answered. Please call 248-331-6038.